Chaim Goldberg – I Remember the Shtetl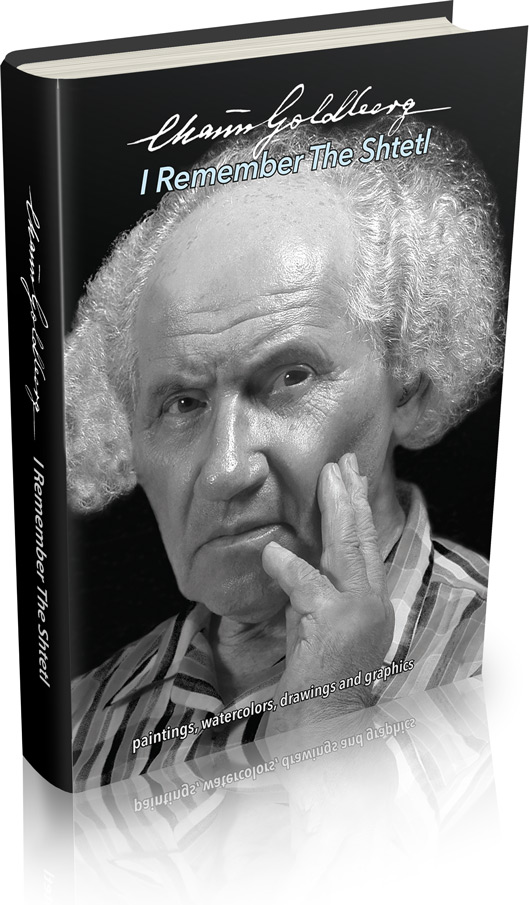 A richly published album devoted to life, and above all, the wonderful work of Chaim Goldberg. A life described in detail allows us to better understand his work and its changing theme over the years with the Jewish shtetl remaining the central motif.
Editing and production: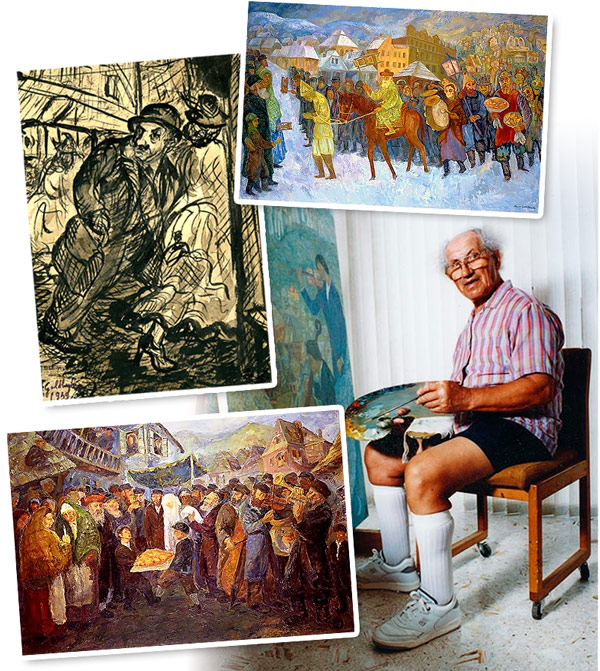 Shalom Goldberg
Production:
Alois Rostek
Translation:
Jarosław Haduch
Photography:
Shalom Goldberg
Publisher:
Rosco Polska Sp. z o.o.
/ CHG-Rosco
Language of publication: Polish and English
Year of publication: 2016
Chaim Goldberg (1917–2004) was born in Kazimierz Dolny, educated by the best Krakow artists, and finally became a graduate of the Warsaw Academy of Fine Arts. This master graphic artist, engraver, sculptor, painter, illustrator and landscape painter left behind thousands of works: oil paintings, watercolours, drawings, engravings, paintings and sculptures. Although he was raised in an interwar shtetl, as an attentive life observer, he may be considered a post-modernist, influenced by expressionism.
Kazimierz, as an example of a Jewish town, becomes the place of an ongoing performance – a kind of universe existing in an invariably ideal form.
In Goldberg's paintings, the rite of everyday Jewish life, filled with work and prayer, ordinary and festive days, is saturated with the atmosphere that sacralises the entire Kazimierz universe. The artist made it his mission to immortalise the landscapes, the topography of a shtetl, the customs and holidays practised by Polish Jews.
Articles devoted to Chaim Goldberg allow us to understand the restoration of the image of a shtetl in the artist's output, where he managed to combine visible and invisible reality in this matter – a reality above time and the changes it brought.
Chaim Goldberg has left a universal and multidirectional legacy, a sample of which, in this very album, with photos and drawings presented in excellent quality, biographical texts and scientific articles, as well as excerpts from the artist's letters, we place in your hands as a product from the catalogue of CHG-ROSCO.
The album is published on chalk overlay paper, contains a chronology of the artist's life, as well as collections of information, his personal letters, graphics, and of course – a wide collection of works, from oil paintings and watercolours, drawings, to copper engravings and sculptures. The publication is all the more special because it was prepared under the editorship of Chaim's son, Shalom Goldberg.